Last updated on November 11, 2021
It is important to understand the difference between the private sector and public sector because your privacy rights will differ depending on the legislation that an organization is governed under.
The Private Sector
The private sector is usually composed of organizations that are privately owned and not part of the government. These usually includes corporations (both profit and non-profit) and partnerships.
An easier way to think of the private sector is by thinking of organizations that are not owned or operated by the government. For example, retail stores, credit unions, and local businesses will operate in the private sector.
Read more about the Private Sector
The Public Sector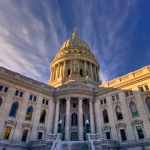 The public sector is usually composed of organizations that are owned and operated by the government. This includes federal, provincial, state, or municipal governments, depending on where you live. Privacy legislation usually calls organizations in the public sector a public body or a public authority. A public sector organization is not to be confused with a public company – which is a company that is traded on a stock exchange. Examples of public companies are Microsoft, Facebook, and Coca-Cola.
Some examples of public bodies in Canada and the United Kingdom are educational bodies, health care bodies, police and prison services, and local and central government bodies and their departments.
Read more about the Public Sector
Video Comparison
Watch this video to learn more about the differences between both sectors: